Welcome to the MAGA music Website.
MAGA music is: Me, Mathias Garnås, from Stockholm, Sweden,
working full time as a freelance musician, singer,
songwriter, and producer. Feel free to take a look around.. If you want to get in touch with me please
send an e-mail under the contact section. MAGA music ...
Updated: 2016-10-25
'Next Stop'
The 2:nd album from Sonic Station is here. Bandleader, Songwriter & Producer Alexander Kronbrink has dialed up the urgency and intensity on this one.
More releases...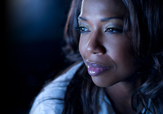 LaGaylia remembering Whitney...
During this spring i will be part of this
90 minute show with LaGaylia Frazier remembering
Whitney Houston, singing her favourite songs,
sharing memories and thaughts about Whitneys life
accompanied by One Hell Of A Band.
Very welcome!